STAFF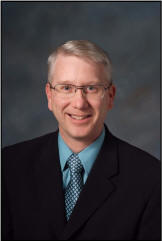 Pastor - Pastor Tod Brainard, who has served in the Gospel ministry for over 20 years, received his ministerial training at Santa Rosa Christian College and Bob Jones University. Upon graduation, he was called of the Lord to serve as Pastoral Assistant with Dr. Dayton Hobbs from 1987 until 2001. Rev. Brainard then was called to be Pastor of Grace Bible Church in the summer of 2001 on the occasion of the 50th Anniversary of the church. In addition to his pastoral ministry, Pastor Brainard serves as Superintendent of Santa Rosa Christian School and directs Gospel Projects, Inc., a community Gospel outreach ministry to youth. Pastor Brainard and his wife, Beth, have four children, three boys and a girl.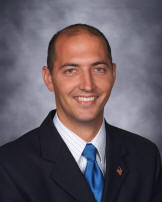 Assistant Pastor - Pastor Adam Watt has served at Gospel Projects for five years, teaching in Santa Rosa Christian School and assisting in Grace Bible Church. After graduating from Foundations Theological Seminary, Pastor Watt worked at Pine Street Baptist Church (Farmville, NC) for one and a half years before moving to join the staff at SRCS. In May 2007, Adam began the Timothy Club for the youth of Grace Bible Church and on July 29, 2007 he was ordained to the Gospel ministry, appointed as an elder and assistant pastor. He will continue to teach in SRCS and assume more duties in the preaching and pastoral work of the church. Pastor Watt and his wife, Megan, have four sons.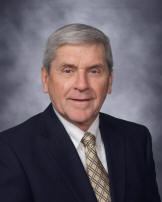 Sunday School Superintendant and Elder - Ludwig Opager not only teaches but also regularly contributes to the Projector as the author of the column, "Proverb Practicals" and other varied articles. He is a graduate of Illinois Institute of Technology and served the United States Navy as a Civil Engineer in Danang, Vietnam and Japan among other naval commands. He and his wife, Nancy received Christ as their Savior in 1970. Mr. Opager has served as a Christian school teacher, and Business Administrator in the ministries of Grace Bible Church and Santa Rosa Christian School and continues to advise in financial and engineering matters.
Staff also includes Sunday School teachers for nursery and youth classes, as well as a Board of Trustees.